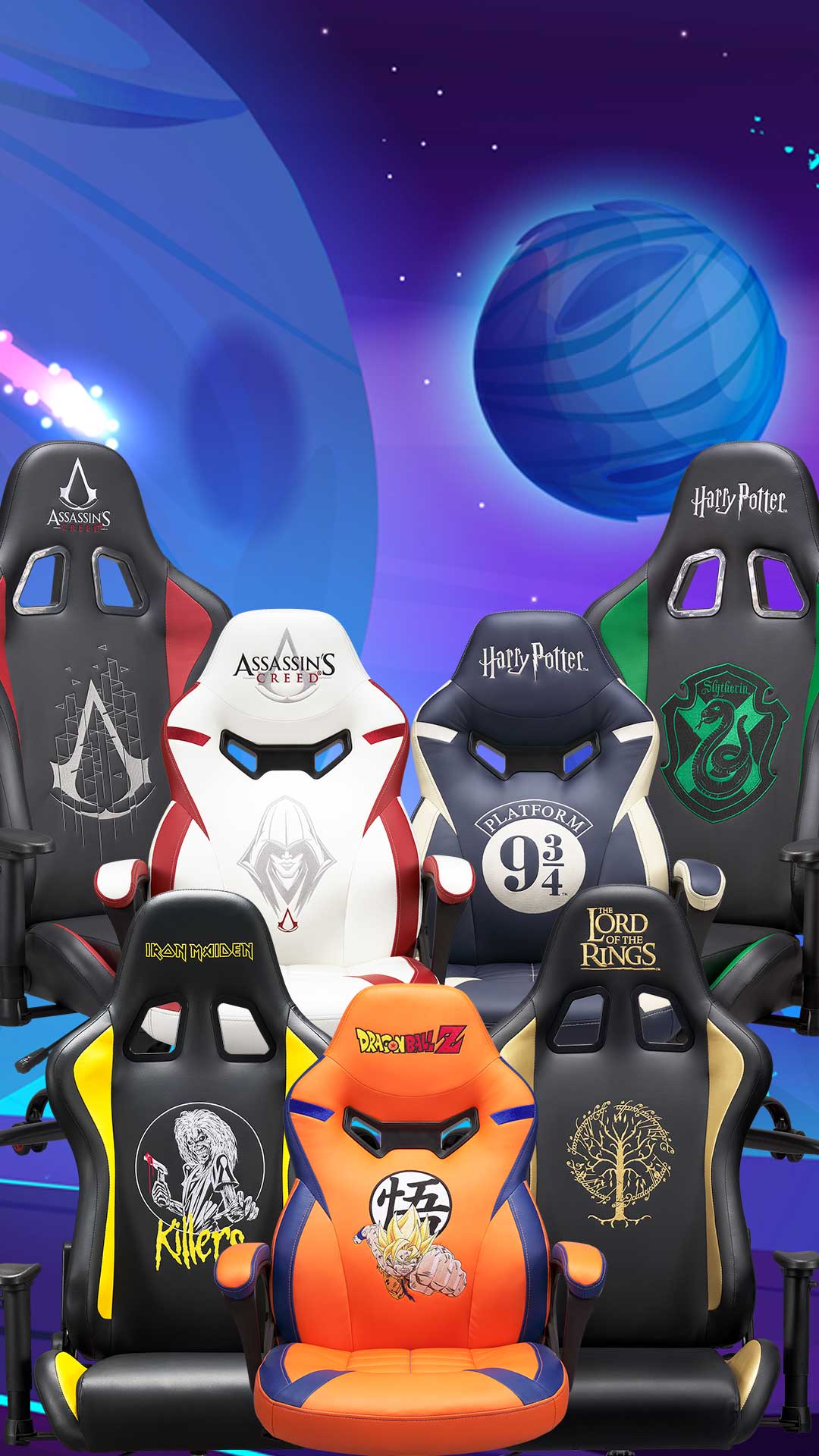 NEW POP CULTURE
GAMING CHAIRS
DISCOVER
Dive in with style with our
officially licensed gaming chairs
for a setup in the colors of your
favorite heroes.
LEARN MORE
Range of racing simulation steering wheels
Complete range of multi-compatible racing simulation wheels for gamers seeking performance at the right price.
Subsonic, the best in licensed gaming chairs | office chairs | gamer chairs
Discover the exciting world of Subsonic, a French company offering high-quality gaming chairs at affordable prices. We are proud to present to you a wide range of gaming chairs inspired by the finest pop culture licenses such as Harry Potter, Batman, Dragon Ball, Iron Maiden, Assassin's Creed, Call of Duty, and many more!
At Subsonic, we believe that comfort and quality should not be an unattainable luxury. That's why we strive to offer you high-quality gaming chairs, carefully designed and subjected to rigorous testing to ensure an unparalleled gaming experience. Enjoy exceptional ergonomic comfort and unmatched durability for hours of intense gaming.
Officially licensed gaming chairs
Immerse yourself in the universe of your favorite franchises with our collection of officially licensed gaming chairs. Whether you're a fan of Harry Potter, Batman, Dragon Ball, Iron Maiden, or Assassin's Creed, we have the gaming chair that will reflect your passion and add a unique touch to your gaming space. Dive into the heart of the action and let yourself be transported by the authenticity of our products for gamers, fans of pop culture, manga, and music!
We are convinced that style is just as important as comfort. Our gaming chairs feature a modern and elegant design, combined with iconic elements from the franchises they are dedicated to. Let yourself be captivated by our meticulous finishes with genuine embroidery, vibrant colors, and subtle details that will turn your gaming seat into a true collector's item.
But our commitment to design doesn't stop there. We also attach paramount importance to the ergonomics of our chairs to provide an optimal gaming experience. Each gaming chair is equipped with advanced ergonomic features, such as lumbar support, adjustable armrests, and high-density foam padding.
We believe that the perfect combination of design and ergonomics creates the ultimate gaming experience, allowing you to fully immerse yourself in your gaming world while preserving your comfort and well-being.
Join the community of passionate gamers
At Subsonic, we are a community of passionate gamers just like you. We understand the importance of finding the perfect balance between comfort, style, and quality. That's why we strive to create gaming chairs that meet the expectations of demanding players. Join our community and discover why thousands of gamers trust Subsonic for their gaming setup.
Explore our catalog and find the gaming chair that matches your style, passion, and budget. Also, check out our collection of gaming desks and gamer desk accessories to enhance your immersive experience. We make every effort to provide you with an exceptional gaming experience and unbeatable comfort at an affordable price. In summary, we offer you the best gaming chair with the best value for money.